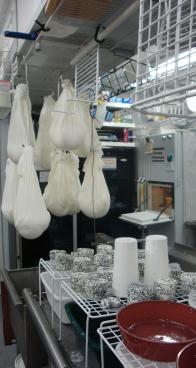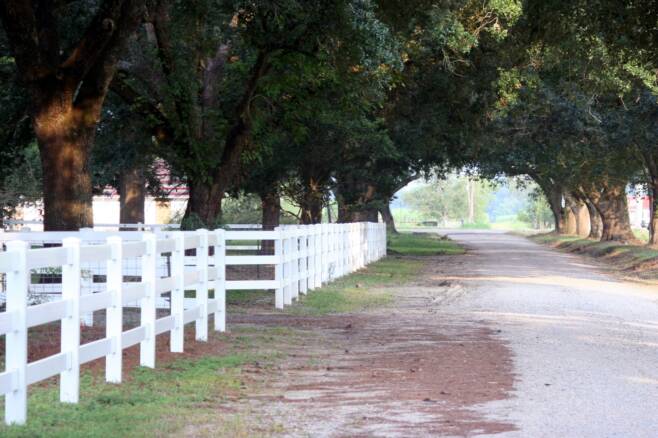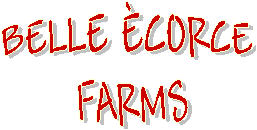 Our Dairy & Fromagerie

Belle Ècorce Farms is a micro-dairy and goat cheese plant. Each one of Belle Ècorce Farms' Très Belle Chèvre cheeses is lovingly handmade by our owner/cheese maker Wanda Barras. Every batch of cheese is made using milk from our own small herd of registered Lamancha and Nubian dairy goats. Breeds known for their flavorful milk and high butterfat. Milk just perfect for making cheese. Happy, healthy goats graze almost at the back door on a portion of 10 acres of family property. The land has been passed down from Wanda's paternal grandfather, a direct descendent of French Acadians from Nova Scotia.

TERROIR

Belle Ècorce Farms' fresh chèvre, goat milk feta and soft-ripened/bloomy rind cheeses get their distinct flavor from the land. What the French and wine makers call
terroir
. Terroir can be very loosely translated as "a sense of place," which is embodied in certain characteristic qualities,  that the land from which agriculture is  undertaken, that is the land where plants are grown and animails are graised, imparts a unique quality that is specific to that region.
Milk Production is Seasonal

Milk production is seasonal here at Belle Ècorce Farms.. We follow old world traditions where hand made cheeses are seasonal and at peak flavor from spring to autumn. Only a limited number of does are bred each season. Goats are housed with chosen bucks early in the fall in order for them to freshen in the spring and produce milk all summer into early autumn. In early October we stop milking, our goats are then dried up for most of the winter and the cycle starts again in spring. Family members and part time employees help with care and milking of the goats, cheese production and sales.

Availability

Traditionally, our delicately aged bloomy-rind and feta style cheeses are available from spring to end of October. We feel our small batch, seasonal cheese production methods are preferable to high yield, factory farm methods that seems to be the norm in today's dairy industry. We are able to offer our unique line of seasoned chèvre (sweet & savory) spreads, disks and logs year round. During peak season we package,  and store our chèvre curd for off-season production and availability to our customers.

You can purchase our goat cheese in our farm store located here on the farm. On Line from our Tres Belle Chevre web pag Enjoy dishes made with our goat cheese at local resturants in the area, Jolie's in Lafayette, Charlie G's in Lafayette,  Clementines' in New Iberia, Cafe Des Amie in Breaux Bridge ,Emeril's NOLA in New Orleans, John Besh's Restaurant August in New Orleans.

Buy our cheese at Joey's Specialty Foods in Lafayette, St. James Cheese Company in New Orleans,. You can also visit us, just about every Saturday Morning, at the Baton Rouge  Main Street Farmers Market , on 5th and Main.

Très Belle Chèvre

WEB  Page

Belle Ècorce Farms'

Très Belle Chèvre



Visit our Très Belle Chevre web page to learn more about our Dairy & Fromagerie & to purchase some of our Award Winning Goat Cheese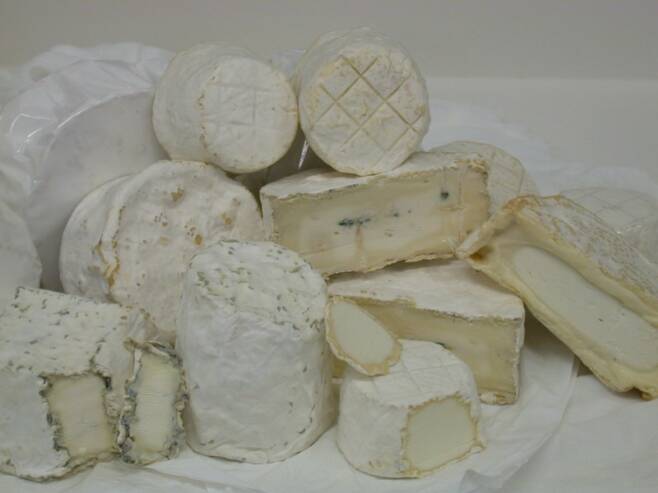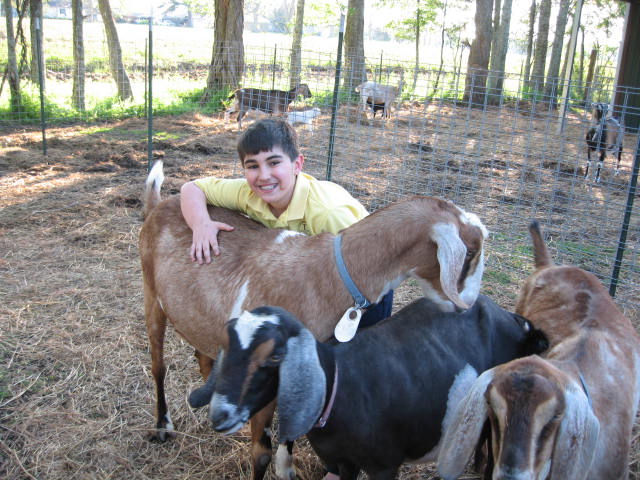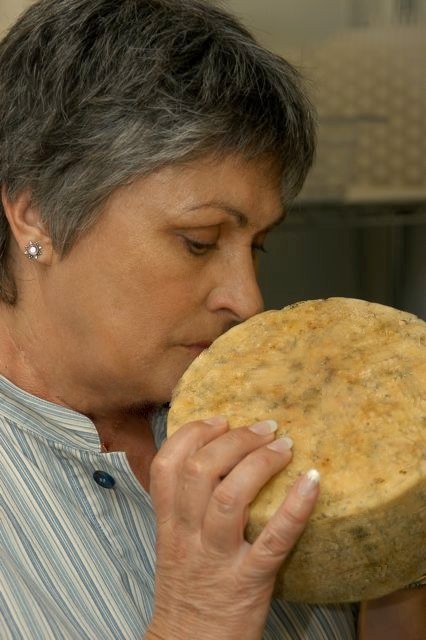 Because of matters beyond  our control we have decided to reschedule our Workshops to the Spring of  2011.

Our first workshop in 2011 will be Hands On Goat Husbandry -- 3/23/11

Cost for the 1-day workshop is $150 . Fee includes morning  coffee, juice and muffins,  lunch and drink,  and a mid afternoon snack w/refreshments, We do require the workshop fee be paid by Saturday March 5th. Because most of the class (weather providing) will be held outdoors classes will be limited to about 12 people. Please send your deposit ASAP as space is likely to fill up quickly.

We intend to hold the one day workshops either monthly or bi-monthly and the three day  workshop, "An Introduction to Goat Dairying & Cheese Making" to be held once, maybe twice a year. We may also decide to put together some 2 day workshops.

If you are interested in attending one of our workshops sign up early. I WILL PUT YOU ON OUR EMAIL LIST There is no charge to sign up. You will be contacted with fee amount and class schedules when dates are finalized.

We hope to make some type of accommodations available on site. If not possible there are a number of small hotels and B&Bs located nearby.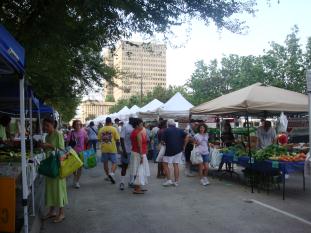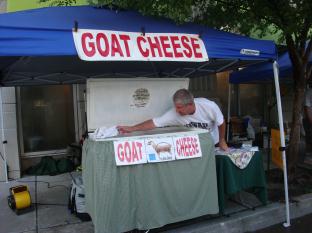 Red Stick Farmers' Market

Every Saturday Morning, Fith and Main St. Baton Rouge, Louisiana


For more information on upcoming workshop click here  >>>